Ayakamay represents HOTEL KAMIKAZE
May 12th Fri – June 4th Sun, 2017
◆Opening Reception:
5/12 Fri 6pm – 9pm
◆Performance:
5/19 Fri 6pm – 9pm
(DSC Annex)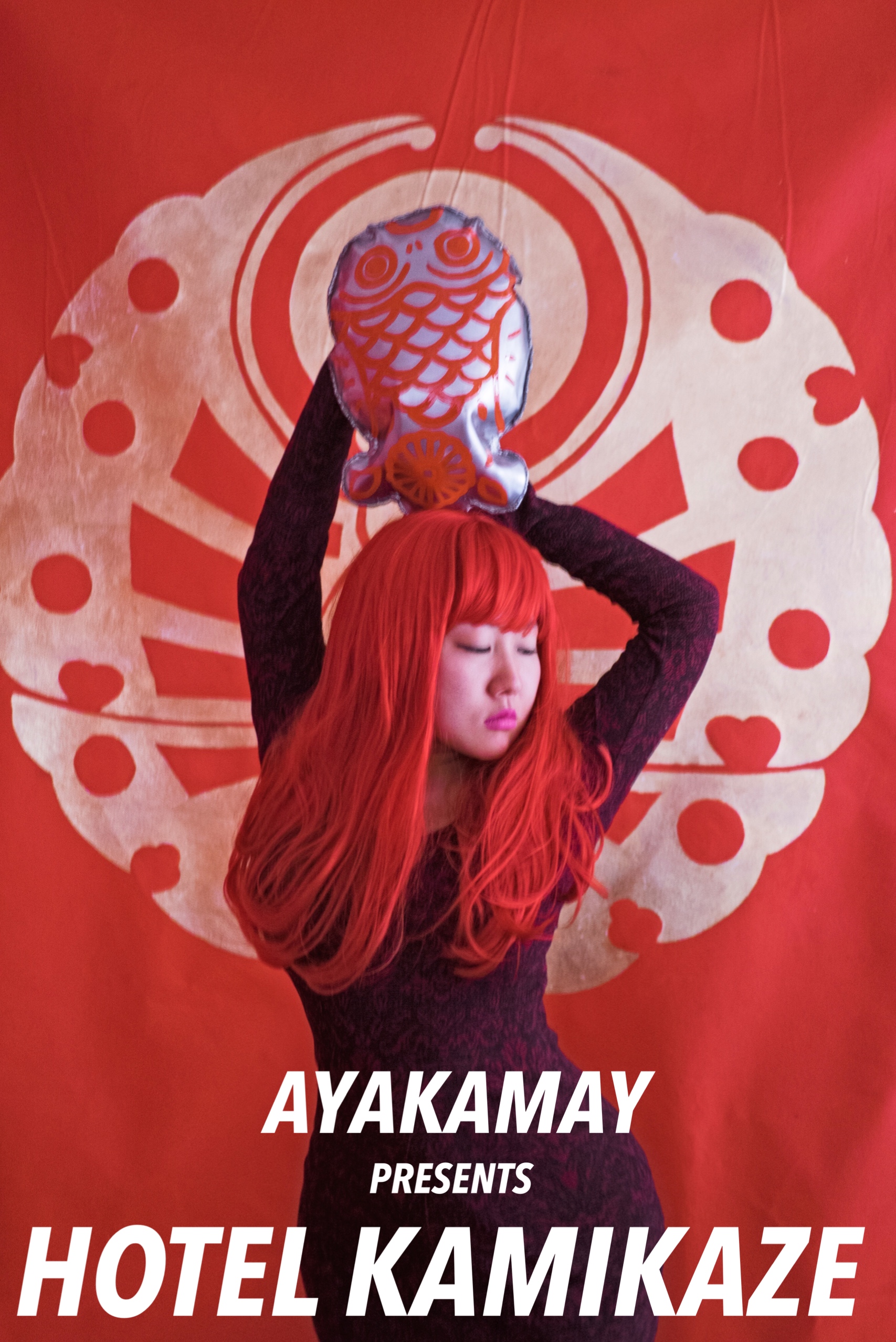 DAVID&SCHWEITZER Contemporary is proud to present HOTEL KAMIKAZE, an exhibition by Ayakamay, opening May 12th, 2017 and on view through June 4th, 2017, in the DSC Project Space, with a featured perfomance in the DSC Annex on May 19th.
After World War II the word "Kamikaze" became synonymous with Japanese suicide pilots and filled Americans with anger and hate.
The traditional meaning of "Kami Kaze" is a completely different and a positive one. "Kami Kaze" is sacred figure of the Divine Wind an ethereal being, a deity whose breath and wind creates energy that moves weathervanes, fans and flags, birds and insects, a positive deity creating a temporal freedom for all touched by this spirit.
Ayakamay's installation in Hotel Kamikaze creates eternal temporary non-space: a comfortable place to address this still-present discomfort in the common past between East and West, between Japan and the United States. This sacred wind, still trapped, threatens to be caught in the lightness of the air like a cloud or a mirror that shows us how difficult it is to find commonalities when we hold onto our preconceptions and cannot reconcile our histories.
Ayakamay will present a stand-alone long-duration performance in the DSC Annex on the evening of Friday, May 19th. The artist invites us to penetrate this singular hotel, a place dyed to a certain redness between the sanguine and the carnal, an unsettling surface that we see crossing the planes of image and the space, a red that seduces and deceives us with its violent passivity that emulates our voyeurism making us blind to what is secreted in the being of things.
DAVID&SCHWEITZER CONTEMPORARY
56 Bogart St, Brooklyn, NY 11206